After a less than perfect lead up to the Hobart Race the Patrice team assembled just one week before the great race to relaunch Patrice with a new bulb fitted.
So much to do in so little time, new IRC measurements, rig back in and tuned, safety equipment checks and sign off. Then it was out onto the harbour to go through the new sails from Hood Sails Australia. The sail development has come from the last 12 months of R & D both in offshore and regatta mode. The new sails consisted of a Mainsail with a larger square top, Light, Medium & Heavy jibs all full size plus a new Spinnaker Staysail, Drifter plus a new A2 and finally the Hobart necessity of an A6 for those fun times of smoking downwind in 35+knots. I have to say a big thanks to the owner Tony Kirby as it's not often you start such an important race with basically a brand new optimized set of sails – Thanks TK awesome effort in boat preparation.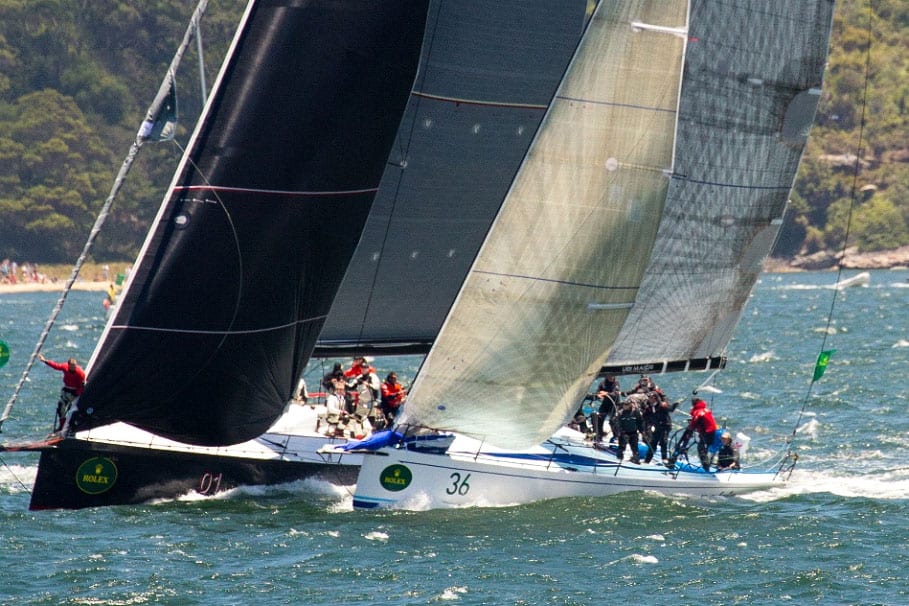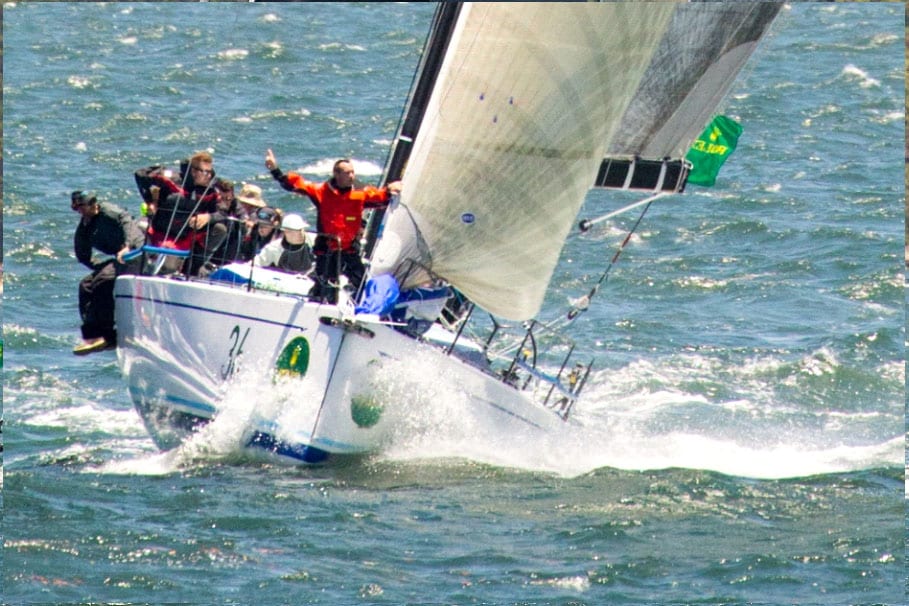 Once the sails were checked and signed off it was then time for some quick reefing and heavy weather setup practice then back to the dock to work on the ever increasing job list. Do they ever get any shorter I think not.
One week out from boxing day the weather forecast and routing info started coming through the email to the team, with a varied level of interest from those of us that had time we could start seeing some consistency between the weather models and by the time Boxing day arrived we were pretty happy with what we saw. We thought "at least it not light and bumpy on the wind as that's not our best point of sail".
Come race day we had a South Easter at the start of around 15-20knots, it was looking like a tight reach to the heads and we were the smallest boat on the first start line so we needed options. Full main and A6 was the choice, with a focus on staying clean we started towards the boat end and pretty much ran straight to the heads, and let me say we go there in great shape. Many larger boats were now behind us and we quickly settled into a rhythm on the wind heading to the sea mark before we headed south.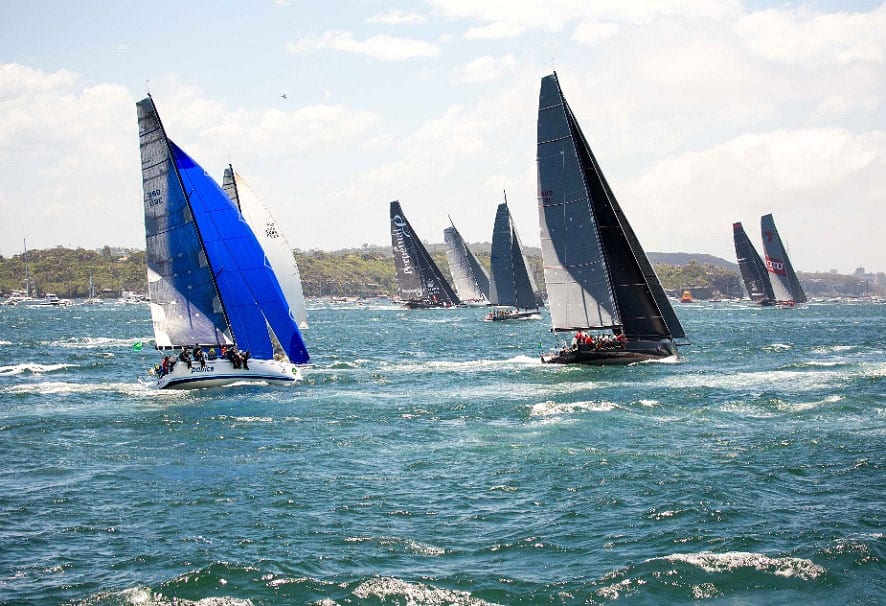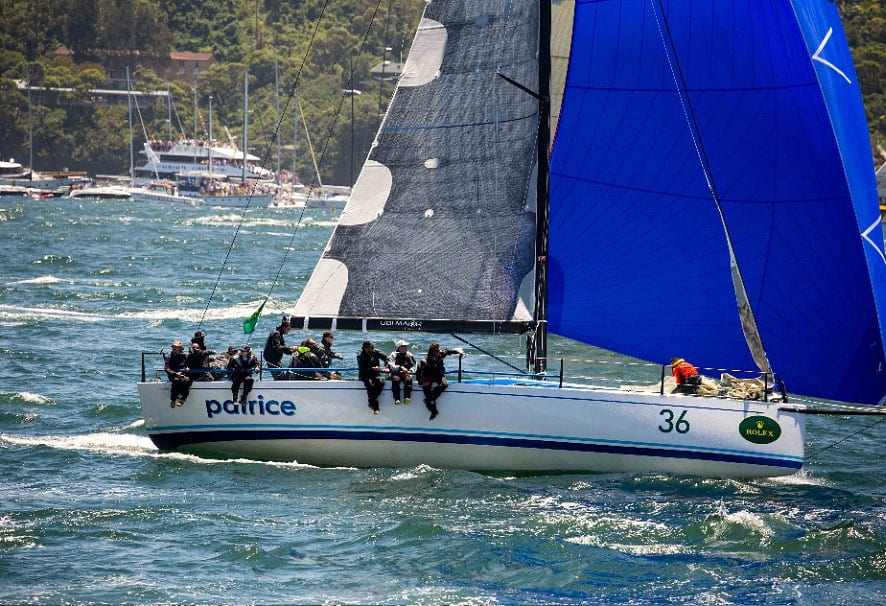 We were comfortable with the full main and heavy jib on, keeping close relatives on boats around us including One Sails racing (Farr 55), Balance (TP 52) and Cougar (TP 52). Both of the later only passing us after approximately an hour after the start, happy days for us. With the breeze slowly clocking left we watch a few competitors get enticed to tack early and start heading south. We hung on for a while until we were convinced the shift was getting consistent and the wind speed increased a little as well. Our small group was ourselves and the two TP52's Cougar and Balance who both had a reef and I'm their guessing heavy jibs on.
We knew the first 12 hours were going to be super crucial, all hands on deck trying to get some form of comfort sitting on the rail with 20 to 25 knots blowing in your face and not to mention the continuous spray just to remind you were you are. The wind clocked further left and Patrice was loving it, her high righting moment and form stability had us launching down the coast. I'd hate to be an engineer that's for sure as our angle to the waves was just about head on so we had no option but a straight course and yep we had plenty of air at times. "Try putting your gear on below while she launches of the back of a swell and crashes to the bottom, that was a challenge".
Through the night with an increase of more pressure we changed to our full size #4 jib which balanced the boat nicely, slightly cracked on the sail and making great VMG towards the finish but……. It was super uncomfortable as we smashed through the waves doing 10+knots – "well I suppose it is a Hobart race after all"
By first light the wind speed had moderated and the comfort level had improved dramatically, thank god for that I say. All eyes are focussed on any sails we can see around us. Good news is we have still got some larger faster boats behind us, Pretty Fly III, Scarlett Runner, Terra Firma and the new Carkeek 47 Indian as well just to name a few. It's a long race so we push on and keep updating the strategy for the bigger picture. Our position always had us hedging to the west of the main fleet but still close enough to stay in touch, all based on weather info downloaded and studied. From morning to around 1pm on the 27th we had super light conditions and used the new drifter for a few hours, changed to the zero and eventually to the A2. Fair to say the larger faster higher rating boats behind us caught a little and we now found ourselves with quiet a good size of boats around us to monitor and second guess at times. By late afternoon we are making good speed down towards the NSW Victorian Border. With promises of a solid breeze continuing in the forecasts we keep monitoring our weather and still hedged to the west along with Scarlett Runner who is hedging even further than us (Paid off well for them to). The afternoon and evening was pretty gently in Hobart terms. 10 to 20 knots variable and reasonable smooth sea state, player comfort level has raised considerable up to 8/10. "Is this a Hobart race I ask myself, standing with my feet sun burnt"?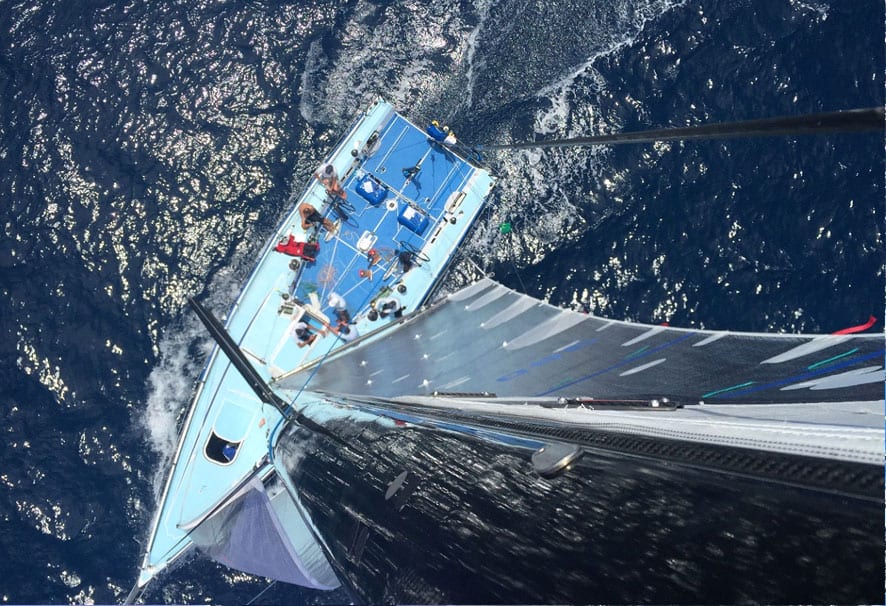 With another light air morning spent in Bass strait we were still happy with our position within the fleet, we thought we had our time on most but stayed focussed on the bigger picture still, the wind was playing havoc with us not building like we thought and it wasn't until very late in the afternoon on the 28th close to St Helens on the Tassie coast that the forecast we had been waiting for starting showing signs of life. 10knots became 15knots which then built to 20knots until we had 30-35knots doing some white knuckle adrenalin yachting which is what we live for. A2 to A4 to A6 and then back to the A3 then in the early evening back to the A6. Oh and yeah plenty of weed out there and we spent 30mins with weed lines trying to clear a large piece but unfortunately couldn't get it of the keel. Chute off head to wind and back down until the weed is spotted drifting away. Dam so frustrating when you know your loosing valuable minutes. The pressure was in and we were exploring new regions with Patrice as we hadn't sailed in 30+knots downwind, we did know she was fast and wet downwind so just went with her and let the boat do its thing. Full main and A3 was a very nice combination between 30-35 knots but once the puffs started averaging above 35 knots we didn't need all the sail area so we went back to the A6. During this time in the middle of the night doing speeds of between 15 and 25 knots Twirler was driving and I was trimming the chute right beside him, then all of a sudden he starts freaking out "I've lost steerage, something's wrong, I can't steer its really heavy" we manage to run deep and check the rudder and work out something is on it as there is a lot of turbulence coming out behind the boat. Decision is made, chute down and another back down has to be made, actually took two back downs to clear the rudder of what turned out to be a shark. Dam more miles lost and all in 35 knots in the pitch black with boats in the close proximately as well. I find out later out navigator had the smarts to inform boats close by (thank goodness for AIS) we had steerage problems and to be aware of that as we were all doing 20+knots on converging courses) later Pretty Fly III a canting keel Cookson 50 was awarded redress for avoiding the area……….
Once we re-hoisted the A6 and continue on we decide to put a reef in the mainsail to assist the bow staying a little higher, we now have the wind hitting strengths of 38knots and that's just when I can see the instruments as there is so much water coming through. The sky is pitch black as there is no moon and seriously it is like sailing in a mineshaft, I remember twirler saying "just close your eyes it's the same". Wind speed 35+knots boat speed sitting around 20 knots and topping out at 28knots and the sea state was not massive but some very steep swells which as they say "sent us down the mineshaft". Some fantastic driving from our guys and we had no tip ins (roundups) and were in control all the time. The boat was in the grove and we were coming into the 50 footers just ahead of us. (Watching on tracker and AIS).
As we approached Tasman Island we were back in front of Indian (carkeek47) & Pretty Fly III (Cookson 50) and fast approaching Victoire (Cookson 50). The wind was up and down quite a lot, one minute it was 35knots the next down to 10knots. So easy to get caught out in these conditions. We could see Victoire slowing ahead and decided to give Cape Raoul a wide berth and choose a robust sail to get a through. Get the code Zero ready was the call and up it went. We slip past Victoire and now sailing away from the boats around us as they are caught in to close to Cape Raoul. Now it is Patrice, Victoire, Pretty Fly III and Indian all together and on our way to Iron Pot. Zero is furled and Heavy Jib full main is the configuration. We hold off the three faster (two canting Keelers) boats all the way to Iron Pot. On the beat up the Derwent the two Cookson's sneak by but we hold of the higher rating Indian and beat her across the line.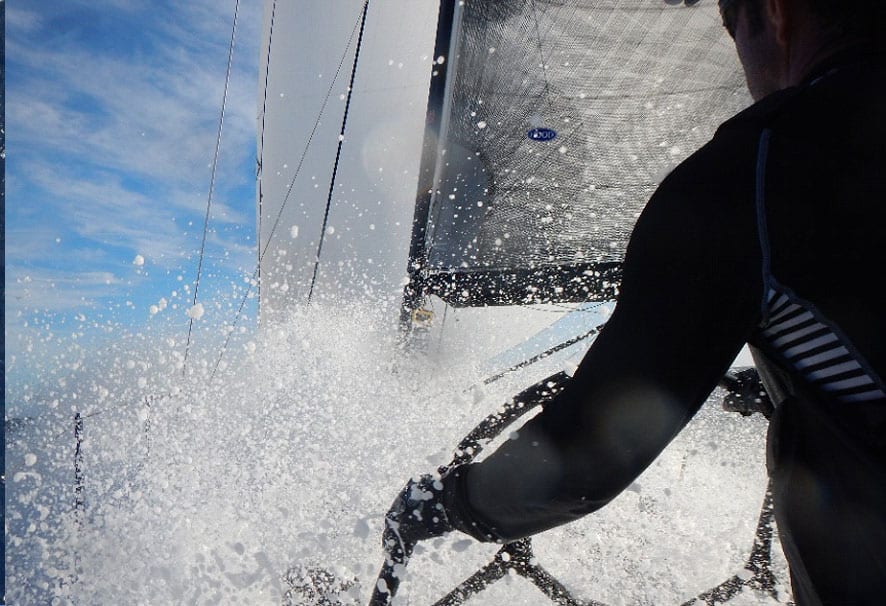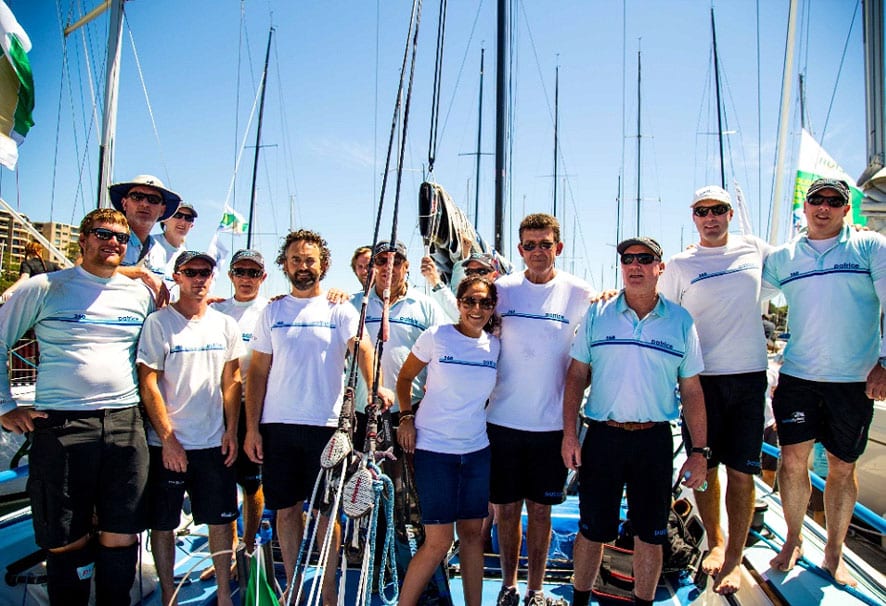 Fantastic race and a great team sailing a great boat, Patrice won her division IRC 1 by over 2 hrs which was very impressive.
We congratulate Wild Rose on their overall win and Wild Oates XI on their line Honours Victory.